Software / Apps / Web
We build robust software, apps, and websites that
are built to grow companies and drive results.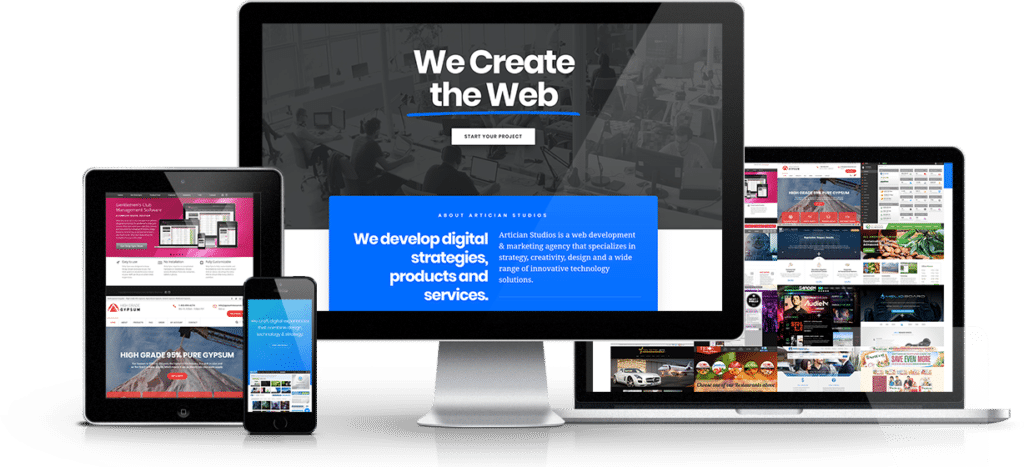 We Create
Websites
Software
Mobile Apps
Web Apps
Technology
Integrations
Systems
Automations
From custom software, web apps, and mobile app development to third party platforms, we develop effective systems that are flexible, intuitive, beautiful, and mobile-ready. We'll help you streamline your business, improve your customer experience, and drive sales forward.
We build all types of
websites / apps
There is no project too big or small. We'll get your app,
website, or mobile app launched faster than you'd think!
Our Process
Our process drives success-driven results and allows our team of designers, developers, and engineers to complete any custom project.
Discovery
We always start by understanding your company and what you want to accomplish. We gather any information and materials available, conduct interviews, or have whiteboarding sessions to make sure we are in the know.
UX Research & Design
It is very important to think through a webapp and tailor its structure, flow, and content towards your goal for the website and your customers goal in visiting. Our UX team will conduct research, perform user testing and assemble wireframes.
Prototyping
We find it useful sometimes to prototype webapps before we build them. This way we can test out any critical features or user interfaces before constructing – saving time and money.
Development
Our developers will take the wireframes, flowcharts, and prototypes and create a version of the app or website for real life use. We'll integrate databases, management systems, ERPs, CMS's, and other third party software necessary.
Testing & Launch
It's critical to perform quality control on a webapp before and after it launches. Our QC team will review your app or website to make sure its all functional and doesn't have any visual or compatibility issues. Once we're sure we'll launch it.
Ongoing Support
We also offer ongoing maintenance services as well as high level consultative retainer support to ensure your webapp stays up and running, gets needed maintenance, and is continually improved.
Things We Solve
At Verxatile we are always solving business problems. Our goal is to streamline every aspect of your company and increase your bottom line.
Integrations / API Connections
Pull in product and inventory data from third parties. Connect to CRMs, ERPs, digital marketing tools, payment processors, APIs, and much more.
Processes & Organization
Our powerful software is great for creating and enabling processes, as well as providing organization and accountability to take your company to the next level.
Databases & Reporting
Structure your company info into databases so you can leverage your data for various uses such as reports, dashboards, data mining, optimization, and more.
Custom E-commerce
Custom ordering web apps, wholesaler/distributor product inventory, online ordering, EDI, custom fulfillment processes, and more.
Migration & Transfer
Need to transfer you data? We can help you migrate your data from one host to another or from one platform to another. Save time & stress less.
Maintenance & Training
At Verxatule we have a dedicated support staff who can maintain your website or app, provide support 24/7, and provide training. Maintenance and support are a core, essential service.