Hosting / Cloud
Next Gen Infrastructure, Hosting, and Cloud
Solutions for Business & Enterprise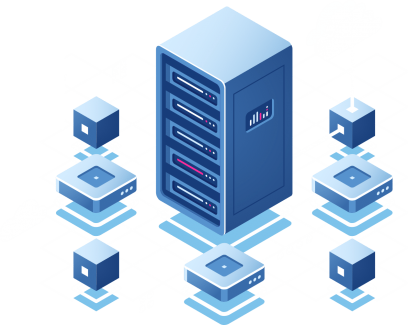 We're Experts in


Data Centers

Hosting & Cloud Solutions

Backup & Replication

Blockchain & Crypto

Internet of Things (IoT)

Cyber & Network Security
We are at the heart of the data revolution which is opening the doors to wide new possibilities for applications and technology. Verxatile's Cloud, Hosting, and Infrastructure solutions deliver on-demand scalability, flexibility, and performance to launch any size project with perfection.
TECHNLOGIES & PLATFORMS WE WORK WITH Network Features & Specs
Industry leading networks, infrastructure, cloud hosting, and hardware.
Things We Solve
Payment tech is changing everyday. Stay ahead of the curve by using our customized, and flexible solutions that adapt to your on-demand business needs.
Productivity
Develop and iterate more rapidly with easy application deployment, release updates, and management of your apps and services.
Streamline Operations
Automate application deployments, monitoring, instance replication, cluster scheduling, and seamless application releases.
Scalability
Use the Kubernetes Horizontal Pod Autoscaler to add instances of your application services as needed to meet demand.
Resource Efficiency
VXTL Cloud knows the resources each application needs and schedules instances across the cluster to maximize resource efficiency.
High Availability
VXTL Cloud routinely checks the health of your applications to detect and replace instances that are not responsive.
Portability
Applications deployed to VXTL Cloud Kubernetes can run anywhere Kubernetes is supported, making it easy to deploy across environments and clouds